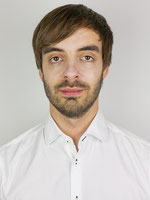 Atelier h2o emerged out of Atelier HY + art school (www.atelier-hyplus.de) and offers Online Portofolio courses.
Hence the slightly changed name: Atelier H2o (nline).
 Depending on your residence, it is not always possible to attend a portfoliocourse and to prepare accordingly for an entrance exam for a german university. Therefore, we offer you the opportunity to make your portfolio from wherever you are. Learn from professional artists, who also studied art or design in Germany.
Our online portfolio course works like a normal portfolio course. You will receive a personal mentor with whom you stay in contact from Monday to Friday. You improve your portfolio step by step and receive feedback on each of your work. Through our online program you can store your work online at any time. You always get feedback at the given times, which does not mean that you have to be online during the course times. So you can easily integrate the course into your everyday life and work whenever you can be creative. No matter where you are in the world, flexible preparation is possible.