Study Fine Art or Design in Germany
Germany is an ideal destination for studying art or design!
Higher education at world-class level, bustling cities, beautiful landscape and plenty of artists from all over the world.
Get to know more about studying art or design in Germany.
MANY QUESTIONS?
---
You have the wish to study Art or  Design?

You want to study abroad and you don't know where to start? 

You don't know how much money you need? 
You are confused about visa?
Aptitude Test?
etc.
-> We can help you with our guidance.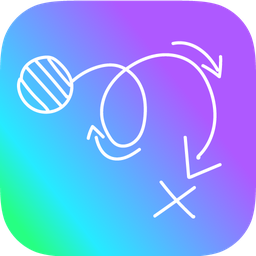 Guidance to study Fine art or Design in Germany
---
1. First steps
---
The first thing is to think about when and where you want to start your studies in Germany. Therefore we can have a look on the german university system and the aptitude test. (For nearly every fine art university or design university you need to take an entrance exam. )
At the same time you should have a look for a german language course in your homecountry.
In general you could say that the language skill level for fine art is B2 and for design C1/2. This depends on the university itself.
The deadline for your application is between January and June.
In this time you have to sent in your portfolio.
If your work reaches the standard of the university you will get an invitation to the aptitude test, which is normally during summer.
2. How should I start?
---
The best way to start is to start as early as possible. Nonetheless it depends on you and your level of skills. For total beginners we recommend to start one year earlier.  If you have already studied then you should take the masterclass for 6 month.
If you want to study in 20201 then start in Spring 2020 to prepare!
From our experience you should start your course in this time.
In my online course you will get the same lessons as you would get in Germany. To start, this is much  more stress-free.
 Also you can proove yourself if an art or design study in Germany is the right choice.
Improve your language skills as well. Don't stop learning german.
Everything will be easier, if your language skills are more advanced.
Therefore we will offer you every week a list with german words related to art/ design. Nevertheless you have to visit a language school.
We recommend native speaker teachers.
---
3. Come to Germany
---
If you took our class you can come to Germany a little bit later then the other applicants. This will save you a lot of money and as well time. In Germany living costs are calculated between 800 - 1200 Euro per Month. So you can easily save this money.
Most of the applicants get a "studienvorbereitendes Visum" (preparing visa). This visa is valid for a maximum of 1-2 years.
After you have arrived in Germany, you have to find an accomodation, get your visa and improve your german more. 
Therefore you should have a level of A2/B1 in winter. 
Most of our foreign students, who attend classes only in Germany have a really high workload. In the morning they take a language school, after that they have the portfolio prep course and at the evening they have to gather information about the universities. This is really exhausting.
That's why, we recommend to start your prep in your homecountry.
---
4. Application process
---
If your portfolio is nearly finished then you have to make a "Mappenreise"(Portfoliotravel). What we mean is, you have to show your portfolio to the professor before you hand it in. 
Therefore you have to make "small travels" through Germany to show your portfolio to the Universities. Nowadays most of the universities have special appointments for that (Mappenberatung). 
Actually you don't have to do it, but we totally recommend it.
You will see the university, where you want to study and you will get "the air" of the university/class/professor.
Also the professor you want to apply can give you good advices, about what you should improve in your portfolio. Also she/he will remember your works and your face later.
Many times our students changed their mind after they had visited an university. If you have visited an university, then the next step is to improve your portfolio and finally to hand it in. Normally the answer of the university will take 1 Day - 3 Weeks. This depends on the university itself. With the answer, you will get, in the best case, an invitation for the aptitude test. From our experience at this point it is an 80% success. The universities just want to check whether you actually made your portfolio yourself.
So that's it. You just have to wait for the answer. 
Of course there are always problems and questions, but we are here to help you with all of the formalities.
Tip: For german Universities you need a HZB (Hochschulzugangsberechtigung). In Germany you would get this with your "Abitur". It means: Are you entitled to study at a German University. If you have a "HZB" you can proove here: https://anabin.kmk.org/anabin.html 
Also for most of the Fine Art or Design Universities you do not necessarily need it. 
---
5. Still have questions?
---
You still have questions or your private situation is more complicated?
We can offer you a more personal counseling.
You can easily book this through our website.
Get all the information you need via email or videochat.
We are happy to help you with every step you want to take.